The Anne Eiting Klamar Leadership Award of Distinction
The Anne Eiting Klamar Leadership Award of Distinction recognizes a woman who is an active supporter of PWH® and who promotes PWH® within the industry. She is a woman who has experienced significant growth to become an accomplished leader (C-Suite), and a woman who has catapulted her career, scope of responsibility and professional development. She exudes confidence, integrity, and is well respected by the industry, her peers and her subordinates. She is committed to giving back and is a leader that others desire to follow and be mentored by.
This award is in honor of Anne for her wisdom in recognizing the need for PWH®, her inspiration and determination to start the organization, and her leadership and mentorship to so many. Anne was the first Chair of PWH® and helped lay the groundwork, for the development and continued success of the organization.
Candidates must be a member of PWH®.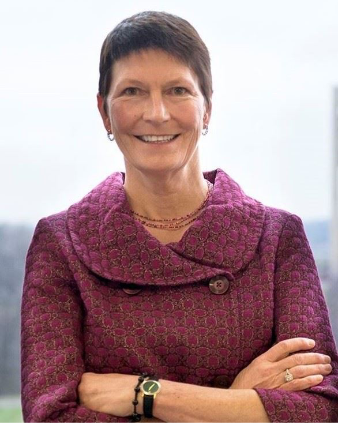 Please click here to nominate someone for the award. Deadline for nominations is February 15, 2022. The recipient will be announced at the 2022 PWH Leadership Summit.
Award Recipient
Professional Women in Healthcare was honored to present Cathy Denning with the 2021 Anne Eiting Klamar
Leadership Award of Distinction at the 2021 PWH® Leadership Summit.
Past recipients:
2019 - Lisa Hohman, Concordance Healthcare Solutions
2018 - Joan Eliasek, McKesson