John Sasen Memorial Scholarship
John Sasen was an amazing individual. He was an incredible mentor, an extremely kind soul and a person who brought out the best in everyone that knew him. He was an ambassador for the industry and an "elder statesman" in his own right. He was open to diversity and truly cared about the young women and men that he brought along and tutored patiently. He made us want to be better for the industry, our organizations and ourselves. It is in missing him and all that he stood for, that we are committed to carry on his legacy in the industry that he loved.

"…his story is that of a person who has never stopped dreaming, and who believes that change can only make a person better and stronger. It is the story of someone who is committed to training and education." –Repertoire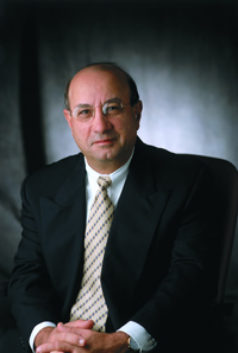 In honor of our dear friend and mentor, PWH® announces the John Sasen Memorial Scholarship. The scholarship annually awards one woman within our industry a one year PWH® membership as well as registration, travel and hotel expenses to the HIDA Executive Conference to be held March 14-17.

Who should apply for this scholarship to attend the HIDA Executive Conference:
Owners and C-Suite executives, National Account Executives, Senior level leaders and Sales & Marketing Leaders.
Click here to apply or nominate someone for the 2022 John Sasen Memorial Scholarship. Deadline for applications: January 31, 2022.