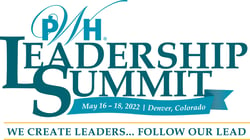 Attendee Information
Attire
Business / Business Casual
Weather

The average temperatures in Westminster, CO in May range from a high of 70 degrees during the day to a low of 44 degrees at night.
Registration and Information Desk
When you arrive at the Westin, please visit the event registration and information desk to receive your materials.
Monday, May 16th 11:00 am - 6:00 pm
Tuesday, May 17th 7:00 am - 5:00 pm
Wednesday, May 18th 7:00 am - 12:00 pm
Host Committee
If you have any questions throughout the event, please find one of the host committee members who will be wearing teal shirts. If you have any questions prior to the event, please contact Michelle Rydberg, Executive Director.